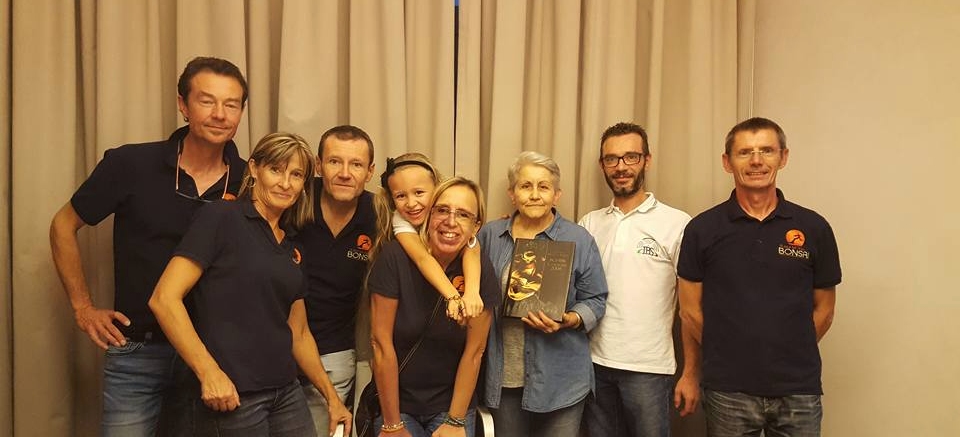 A complete course to discover bonsai art
The Advanced Group Course is a long-term course consisting of monthly meetings at the headquarters of In Arte Bonsai or at pre-existing groups locations. The Advanced Group Courses are organized by the In Arte Bonsai school and taught by the IBS Instructor Carmelo Bonanno.
The Advanced Course has a total duration of four years in which both theory and practice play an important role: the aim of the course is to make the student completely independent in the design, realization, and cultivation of a bonsai.
Every month, the group follows theory lessons on a specific topic, while all remaining time is dedicated to working on specimens owned by the students or by In Arte Bonsai. Theory lessons follow a well-defined program structured around five macro-topics: processing and cultivation techniques, aesthetics, botany, essences, and exposure.
The minimum frequency required to be admitted to the Advanced Course is one day per month, also available as two half-days. However, each student can decide to increase their frequency by agreeing with the Instructor on additional days or half-days. Therefore, each student can vary their monthly frequency at the school depending on their available time.
At the end of the second year, a practical test on a chosen topic is expected. The test aims to demonstrate the technical level reached in the first half of the course to the rest of the group. At the end of the course, each student will take a practical exam to demonstrate the level reached and will receive a certificate from In Arte Bonsai recognized by the IBS College.
The group advanced courses are held at the In Arte Bonsai headquarters in Camporosso (IM) or at a home location chosen by a pre-existing group.
For more information and to register, please contact +39 392 4721270 or write to info@inartebonsai.com.